December 2018 Newsletter
Snoqualmie Watershed Forum
Salmon Spotted at Salmon SEEson Sites
Three new sites in the Snoqualmie Watershed were added to the Salmon SEEson program this fall. Salmon SEEson is an annual salmon viewing program in King County with the goal of raising awareness about salmon and providing information to the public on where salmon are most likely to be seen. This salmon was spotted in the Snoqualmie River under the footbridge at Tolt-MacDonald Park in early October. Salmon SEEson 2018 has come to an end, but check back next fall for viewing opportunities!
---
Tree Planting Events Help Salmon
On a sunny Saturday in November, the Snoqualmie Tribe's restoration team welcomed volunteers to their planting event at the Three Forks Natural Area. After coffee and briefing, volunteers headed to the Snoqualmie River banks to plant trees and restore a riparian area that was recently cleared of blackberries and other invasive plants. Riparian trees are critical for water temperature regulation, act like a safety valve in the watershed by slowing water flows and reducing the size of a flood, and ultimately provide woody debris that creates pools and rearing habitat for salmon downstream. While salmon don't inhabit the river above Snoqualmie Falls, restoration efforts above the Falls are still important for providing better habitat downstream. For more information on other volunteer restoration events, please visit King County's The Dirt calendar. The Snoqualmie Tribe will be holding more planting events on Saturdays from 10:00 am to 2:00 pm at the following dates and locations:
January 12, 2019 – Three Forks Natural Area
January 26, 2019 – Three Forks Natural Area
February 9, 2019 – Fall City Farms
February 23, 2019 – Sammamish River
To RSVP and for more information, contact Alex Harwell, 425-229-2120.

---
New Video Highlights Snoqualmie Tribe's Harvesting Program
Photo: Snoqualmie Indian Tribe
The Snoqualmie People have practiced stewardship in the Snoqualmie Watershed from time immemorial. The harvesting practices exercised today are one way Snoqualmie Tribe members continue their ancient relationship with the land. Knowing the plants, what is in season, and what can be used for food, medicine, and fiber is traditional knowledge passed down from generation to generation and continually practiced to ensure the health and wellbeing of the Tribe and their traditional tribal lands. This year, the Tribe's Harvesting Program focused on their connections with cattail, wapato, and edible mushrooms. Check out the video on YouTube.
---
Personal Perspective on Salmon
Snoqualmie Watershed Forum Communications Intern, Wadii Boughdir, shares his personal perspective on the connection between salmon and humans in this blog post. Wadii writes, "Their miraculous journey is a wonder that depicts the salmon's uniqueness and significance. As an immigrant, I stop and ponder their story and can't help but draw connections between humans and salmon. We are different, yet we are similar in our behaviors."
---
Oxbow Farm & Conservation Center Studies Snoqualmie Valley Amphibians
Globally, amphibians are the most threatened vertebrates, challenged by disease, climate change, and habitat fragmentation. To shed light on the status of amphibians in the Snoqualmie Valley, Oxbow Farm & Conservation Center has just finished a study of amphibian abundance in 11 ponds in the lower Snoqualmie Valley. Oxbow staff also carried out nocturnal road surveys, revealing that thousands of amphibians are killed annually at certain "hotspots" as they try to move across valley roads. The study provides some hints as to how we can better conserve our frogs and salamanders, but also poses new questions about how these species can survive in an agricultural landscape.
---
Pre-Order Your Native Plants for 2019 King Conservation District Native Bareroot Plant Sale
Native plants thrive in our local environmental conditions and require less maintenance and water. King Conservation District (KCD) offers a variety of native trees and shrubs for conservation purposes for purchase online with a pick up date of March 16, 2019 at Renton Community Center. The majority of the plants offered are bareroot stock which means they do not come in pots or burlap bags, but are harvested from the field in winter when the plants are dormant and ready to be replanted. Bareroot plants are affordable, hardy, have well-developed roots, and are easy to handle, transport and plant.
---
Public Input on Poison-hemlock sought by King County Noxious Weed Control Board – January 23
On January 23, the King County Noxious Weed Control Board is holding its annual hearing on the King County Noxious Weed List, including a proposal to make poison-hemlock a regulated noxious weed, with control required on public lands. The Board welcomes public input on this proposal, and on any other issues related to the county noxious weed list, either at the meeting or by email. The Board Meeting and Weed List Hearing is on Wednesday, January 23, 3:30-5:30 pm at the Snoqualmie Library. For more information, email Sasha Shaw.
---
Orca Task Force Issues Recommendations and Governor's budget
The Governor's Orca Task Force issued a package of 36 recommendations with the goal of restoring a thriving and resilient Southern Resident orca population. The recommendations are grouped under four overarching goals: 1) increase Chinook abundance; 2) decrease disturbance of and risk to Southern Resident orcas from vessels and noise, and increase their access to prey; 3) reduce the exposure of Southern Resident orcas and their prey to contaminants; and 4) ensure funding, information and accountability mechanisms are in place to support effective implementation. The Governor's proposed 2019-2021 budget includes $1.1 billion in funding towards task force recommendations. The state legislature will meet from January through April to finalize the budget.
---
New Online Flood Prediction Tool
Farmers are seeing more frequent and higher flood events. The Snohomish Conservation District, the UW Climate Impacts Group and the Nature Conservancy have developed a new online flood prediction tool to help farmers plan for the future. Using the icons on the left of the map, this tool allows you to see the predicted depth of flood waters for different flood events and flood years, under both low and high greenhouse gas scenarios.
---
Efforts to Upgrade Fish Screens in Mainstem Snoqualmie River
The Snoqualmie Valley Watershed Improvement District (SVWID) has partnered with the Washington Department of Fish and Wildlife (WDFW) to provide fish screening technical assistance to Mainstem Snoqualmie River irrigators interested in upgrading their diversions. Diversions and existing fish screens will be assessed and upgraded to compliant technology, if needed. In 2018, nine new screens were provided to irrigators and seven screens are being planned. SVWID water bank irrigators are leasing screens at no cost and non-water bank participants are offered 90% cost share. Funding is provided by the Snoqualmie Watershed Forum through funds from the King County Flood Control District (CWM), King County's Agriculture Program, and Ecology.

---
Wild Fish Conservancy Moves Forward with Culvert Replacements for Fish Passage and Flooding
Wild Fish Conservancy (WFC) recently completed preliminary designs and floodplain analysis for the removal of four undersized culverts located in the North Fork Cherry Creek basin. The undersize culverts hinder fish passage and exacerbate flooding of 300th Ave NE and adjacent pasturelands. WFC is excited to have the opportunity to work with local landowners on this project, which could benefit fish as well as farms, small businesses, and local residents. Preliminary designs were funded through a Snoqualmie Forum Cooperative Watershed Management (CWM) grant and the King County Flood Control District.
---
State Salmon Recovery Funding Board Approves Funding for Nearly $18 Million in Salmon Habitat Restoration Projects
The Washington Salmon Recovery Funding Board (SRFB) recently awarded nearly $18 million in grants for projects to restore salmon habitat. An estimated 75 percent of the funded projects will benefit Chinook salmon, which make up a large part of the southern resident orca whale diet. $511,397 will go to four grant projects in the Snohomish Basin (WRIA 7). In the Snoqualmie Watershed, $150,000 will go to the Hafner and Barfuse levee setback projects on the Snoqualmie River downstream of Fall City. In the rest of the Snohomish Basin, $200,000 will go to the Pilchuck Dam Removal Restoration Project sponsored by the Tulalip Tribes, opening up 37 miles of high quality spawning and rearing habitat upstream of the dam; $60,000 will go to the Thomas' Eddy Hydraulic Reconnection Project, to improve salmon habitat at the Bob Heirman Wildlife Preserve; and $101,397 will go to acquiring properties for future restoration at the Snoqualmie-Snohomish River confluence.
---
New Streamflow Restoration Law Affects Water Resource Management
Streamflow Restoration (Chapter 90.94 RCW) is a new law affecting water resource management in Washington State. The law directs local planning groups in 15 watersheds to develop or update plans that offset potential impacts to instream flows associated with new permit-exempt domestic water use. The law also created a new Streamflow Restoration grants program to fund streamflow restoration projects statewide. Ecology is leading the WRIA 7 (Snohomish) Watershed Restoration and Enhancement Committee. Ecology is working with Snoqualmie Watershed Forum staff to identify opportunities for collaboration. For more information, contact Ingria Jones.
---
WA DNR Continues Work Assessing Forest Health and Developing Treatment Framework
Washington Department of Natural Resources (WA DNR) developed a forest health assessment and treatment framework under Senate Bill 5546, which provided significant support to the agency's 20-Year Forest Health Strategic Plan. The plan aims to restore 1.25 million acres of the unhealthiest forests in central and eastern Washington by 2037, regardless of land ownership. High priority forest treatment zones have been identified and take into account wildfire probability, climate change, endangered fish and wildlife, as well as population center assets such as drinking water and timber lands. For questions, visit DNR's website or contact Amy Ramsey.
---
Funding opportunities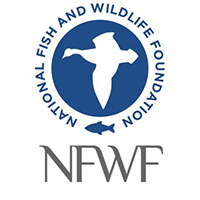 National Fish and Wildlife Foundation Five Star and Urban Waters Restoration Grants
The Five Star and Urban Waters Restoration grant program seeks to develop community capacity to sustain local natural resources for future generations by providing modest financial assistance to diverse local partnerships focused on improving water quality, watersheds and the species and habitats they support. The maximum grant award size is $50,000. Proposals are due January 31, 2019.
Coastal Protection Fund – Terry Husseman Account (THA) Grants
The Terry Husseman Account (THA) grant program supports locally sponsored projects that restore or enhance the natural environment. Typical projects address water quality issues and fish and wildlife habitat protection or enhancement in or adjacent to waters of the state, such as streams, lakes, wetlands, or the ocean. Grant awards are up to a maximum of $50,000. Applications are due February 4, 2019.
EPA Environmental Justice Small Grants
The Environmental Justice Small Grants (EJSG) program awards grants that support community-driven projects designed to engage, educate, and empower communities to better understand local environmental and public health issues and develop strategies for addressing those issues, building consensus in the community, and setting community priorities. The grants are limited to $30,000 per award. Proposals are due February 15 and there are several conference call opportunities in January to ask questions. More information is available on the EPA EJSG website.
WaterWorks Grant Program
WaterWorks provides funding for projects that improve water quality in the service area for King County's regional wastewater system. Applications for the grant program will be available on January 4, 2019, with pre-applications due on March 6, 2019.
---
Training Opportunities, Workshops, and Conferences:
Farm Tour – Energy Savings on the Farm – January 24, 2019 in Enumclaw
Are you interested in improving energy efficiency on your farm? Tour a local Organic Valley dairy that has been utilizing King Conservation District programs and services, as well as other programs and grants, to maintain and grow a viable dairy business in King County. Register for free via Eventbrite.
ECONet Summit: Climate Resiliency for a Diverse Puget Sound – January 26, 2019
Join fellow environmental education, communication and outreach professionals throughout King County for a day of networking and learning! The theme for the 2019 ECONet Summit is Climate Resiliency for a Diverse Puget Sound. The Summit will be held on Saturday, January 26, 2019 at the South Seattle College Georgetown Campus. Register for free via Eventbrite.
Healthy Soils, Healthy Region Workshop March 12-14, 2019
The Healthy Soil, Healthy Region Workshop will bring together agricultural professionals and producers from Washington, Oregon, and Idaho for a 3-day workshop in Pendleton, OR to improve awareness of regional soil health practices and assessment methods. The workshop will provide hands-on training on soil health practices, improve understanding of the practical barriers producers face when implementing soil health practices, and increase familiarity with tools that can be used by producers to make decisions related to soil health. For more information and registration, visit the Workshop website.
Save the Date – 2019 Salmon Recovery Conference April 8-9, 2019

The biennial Salmon Recovery Conference, which hosts around 800 attendees, more than 200 presenters, and 50 exhibitors, will be held in Tacoma on April 8-9, 2019. The call for abstracts extends through January 31, 2019 and early registration starts on January 4, 2019. This year's conference marks the 20th anniversary of the passage of the Salmon Recovery Act in Washington State.
Salmon Ocean Ecology in a Changing Climate – May 28-20, 2019
The second International Year of the Salmon Workshop on "Salmon Ocean Ecology in a Changing Climate" will be held in Portland, OR on May 18-20, 2019. Hosted by the North Pacific Anadromous Fish Commission, the workshop will bring together scientists, managers and other stakeholders to consider the current status and future of salmon and their habitats for the conservation of anadromous populations in a changing world. Abstract submissions are due January 15 and registration opens in early March, 2019.
---
Salmon in the news
How climate change is changing the Snoqualmie Valley
Dr. Crystal Raymond, a climate scientist at the University of Washington, presented on climate change impact predictions at the SnoValley Senior Center in October. Under future climate models, the Snoqualmie Valley is expected to see wetter winters and drier summers. Warmer temperatures will reduce snowpack and heavier rains could increase the severity or frequency of floods.
From skiing to salmon runs, the national climate report predicts a Northwest in peril
The U.S. Global Change Research Program recently released a comprehensive evaluation of the effects of climate change to date in the U.S., focusing on the economy, human, health, agriculture, and the environment. The report warns that under a high emissions future, salmon are projected to lose 22% of their habitat by late century due to increased stream temperatures, corresponding to more than $3 billion in economic losses. In addition to temperature, salmon are likely to see increased mortality from increased winter streamflow, decreased summer flow, increased winter storm intensity and sediment loading, ocean acidification, and loss of nearshore and estuarine habitat.
Watershed groups have a positive impact on local water quality, study finds
In a recent study published in the Proceedings of the National Academy of Sciences, economists have found that watershed groups in the United States have a positive impact on their local water quality. Until this study, it was assumed that environmental nonprofit groups provide public goods, but it had never been tested empirically.
HP, Lonely Whale discuss scaling the use of ocean-bound plastic
NextWave Plastics is a consortium of worldwide businesses dedicated to developing the first global network of ocean-bound plastics supply chains. The program launched in 2017 and builds on Dell's ocean-bound plastic program. Members of the consortium include Bureo, Dell, General Motors, Herman Miller, Humanscale, Interface, and Trek Bicycle. HP and Ikea will also be joining, bringing in HP's expertise in upcycling plastic bottles into ink cartridges.
Chemicals from automobile tires suspected in coho deaths
Pre-spawn mortality from polluted urban stormwater affects a large portion of coho returning home to spawn in Puget Sound. Previous modeling has linked coho mortality with impervious surface area in a watershed and motor vehicle traffic density, suggesting that exposure to toxic chemical contaminants in the urban stormwater causes coho mortality. However, scientists have been unable to identify which of the thousands of chemicals found in stormwater are lethal. In a recent study, University of Washington researchers isolated features that co-occurred in road runoff and sites on the Lower Duwamish River and Miller Creek, using water samples collected shortly after or during pre-spawn mortality events. These co-occurring features include compounds derived from tire wear particles (TWP). Due to the limited information available about TWP in the scientific literature, the researchers conclude that TWP should be prioritized for future research.
Restoring side channels can boost salmon recovery in Puget Sound rivers, new research finds
Researchers have concluded that side channel habitat improvements are one of the most effective ways to recover threatened Chinook salmon. Side channels create a buffer during flooding conditions, letting the water spread out and slow down, creating less of an impact on juvenile Chinook.
---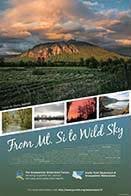 And, as always, remember that the beautiful "From Mt. Si to Wild Sky" watershed posters – featuring the photography of talented Valley residents – are available FREE from Laura West or by calling (206) 477-7574.
---
The Snoqualmie Watershed Forum works to protect and restore the health of the SF Skykomish and Snoqualmie Watersheds in harmony with the cultural and community needs of the Valley. For more information visit our Web site at: http://www.govlink.org/watersheds/7/.
If you would like to be added or removed from the Snoqualmie Watershed Forum mailing list, or if you would like to submit an item for inclusion in the next Snoqualmie Watershed Forum e-newsletter, please contact Laura West.
Funding for this publication is provided by King County Flood Control District.